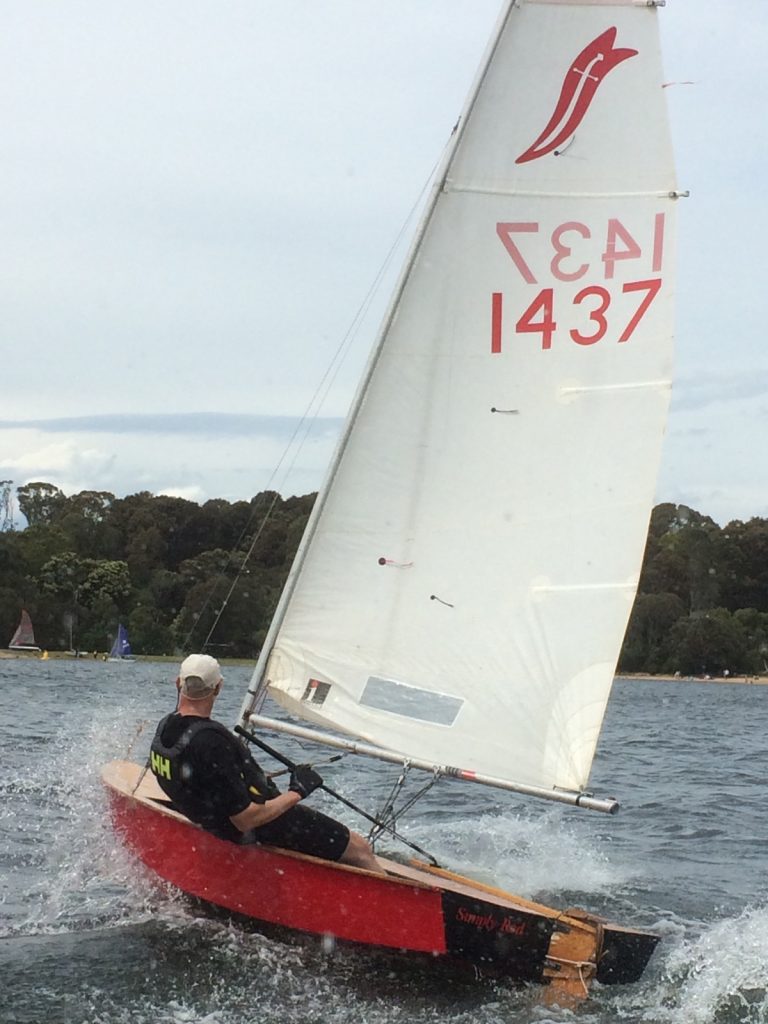 What made you choose this particular class of boat?
I was new to sailing & the Sabre had a reputation of being a stable and forgiving boat in most conditions.
Have you owned any other boats and what were they?
I purchased an Impulse about 2 years ago which is better suited to me but heavier than the Sabre.
What got you interested in sailing?
I was chatting with one of the other Dad's at my sons soccer game and he mentioned that he sailed. I was intrigued and wanted to learn more so I challenged myself to give it a go. My only regret is that I didn't take it up sooner.
What do you love about Sailing at Lysterfield?
Close to home. Those great northerlies and an incredible place to spend time. Good sense of comradery, light hearted approach and the ability to have a good laugh.
How long have you had your boats?
I've had the Sabre for six years and the Impulse about two years.
When you're not sailing, what do you like to do with your time?
Church, volunteer work, reading, being active and trying to keep fit. Spending time with my amazing wife (I'm batting way above my average but after nearly 30 years together she still hasn't worked that out yet).
If you'd like to join Jarrod Beaumont sailing at Lysterfield, we'd love to have you and can cater for any Dinghy up to 16ft and Cat up to 14.5ft. Get in touch if you'd like to be part of it!