This post is the first of a (hopefully) series to get to know a bit more about our newer members and what they sail and encourage people to share what boats they are interested in or have recently acquired.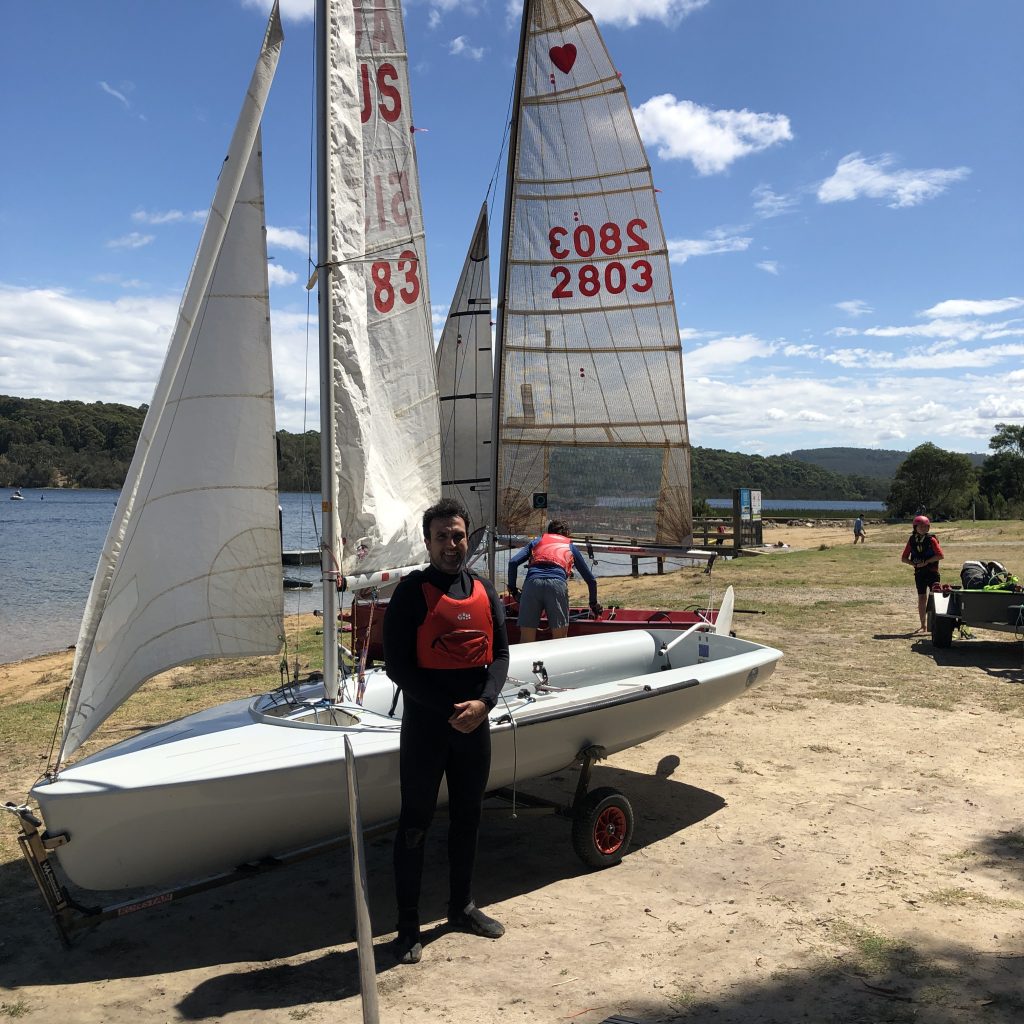 Meet Lachlan Byrne, Sailing School Graduate 2021.
Have you sailed before? if so when?
No never before joining LSC, I did the sailing school last year and have been hanging around ever since.
What got you interested in sailing?
I've always been into water sports, mostly surfing and diving so it was always on my list. It's mildly technical and physical which are the criteria for my enjoyment.
What do you love about it?
Hiking when it's really blowing of course. You really can't beat that. Stacking it is also great fun, so long as no one gets hurt.
How long have you had your boat?
Roughly 3 or 4 months. She still needs a bit of work but that's what boats are, floating problems.
What made you buy a 420?
I wanted a boat with a trapeze to hang off, that was basically it. The goal is to sail it single handled.
When you're not sailing, what do you like to do with your time?
Hang out with the fam and eat curries. Do a bit of diving, go surfing when the waves are decent, go on overnight hikes when I have the time. Mostly I like learning new things and getting uncomfortable, that's golden.
If you'd like to join Lachlan sailing at Lysterfield, we'd love to have you and can cater for any Dinghy up to 16ft and Cat up to 14.5ft. Get in touch if you'd like to be part of it!