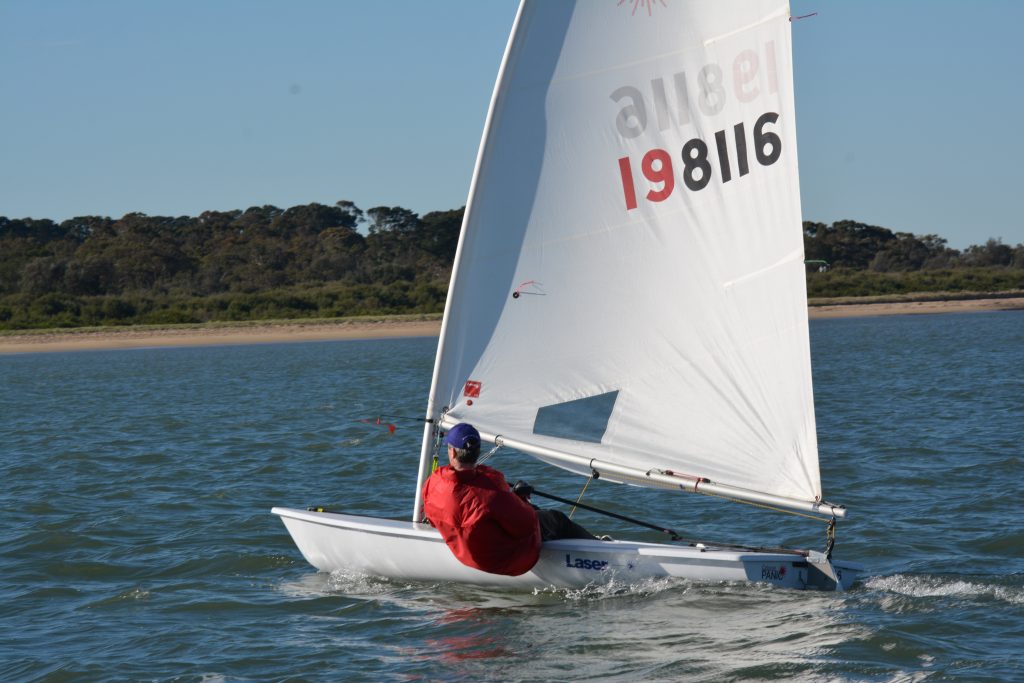 Meet Ant Howard, Laser.
Have you sailed before? if so when?
Yep, I have sailed my whole life, with the typical breaks in racing of early adulthood to drink beer and chase girls. Once I got a mortgage under control, it was time to get back into racing dinghy's.
What got you interested in sailing?
My Family has been around the water a lot, and my Grandfather was a keen keel-boat crewman and active club member at the Geelong Yacht Squadron but in a strange twist it was my brother and Sister, who did sailing school (in the 80's). Ironically I was too young to participate, and was jealously stuck on the bank. My Mum says I had "big tanties", as I was desperate to sail. It must have been FOMO. I'm the only one who kept on with it as it turns out.
What do you love about it?
The feeling of the wind pressure driving the boat through the water. There's nothing like it. I also like the physical nature of the small sporty hiking dinghies like Laser/Aero (my 2nd boat).
How long have you had your boat?
My laser? Six years this month! (March 2022)
What made you buy a Laser?
A shoulder injury… I thought a laser radial would be easy to rig and not as physically demanding on an injured shoulder as my previous boat, which was a Paper Tiger. Turns out Lasers are a really nice boat to sail and I love it.
When you're not sailing, what do you like to do with your time?
Currently I 'm building a caravan 🙂
If you'd like to join Ant Howard sailing at Lysterfield, we'd love to have you and can cater for any Dinghy up to 16ft and Cat up to 14.5ft. Get in touch if you'd like to be part of it!