[editor translation – for now that's a club boat…]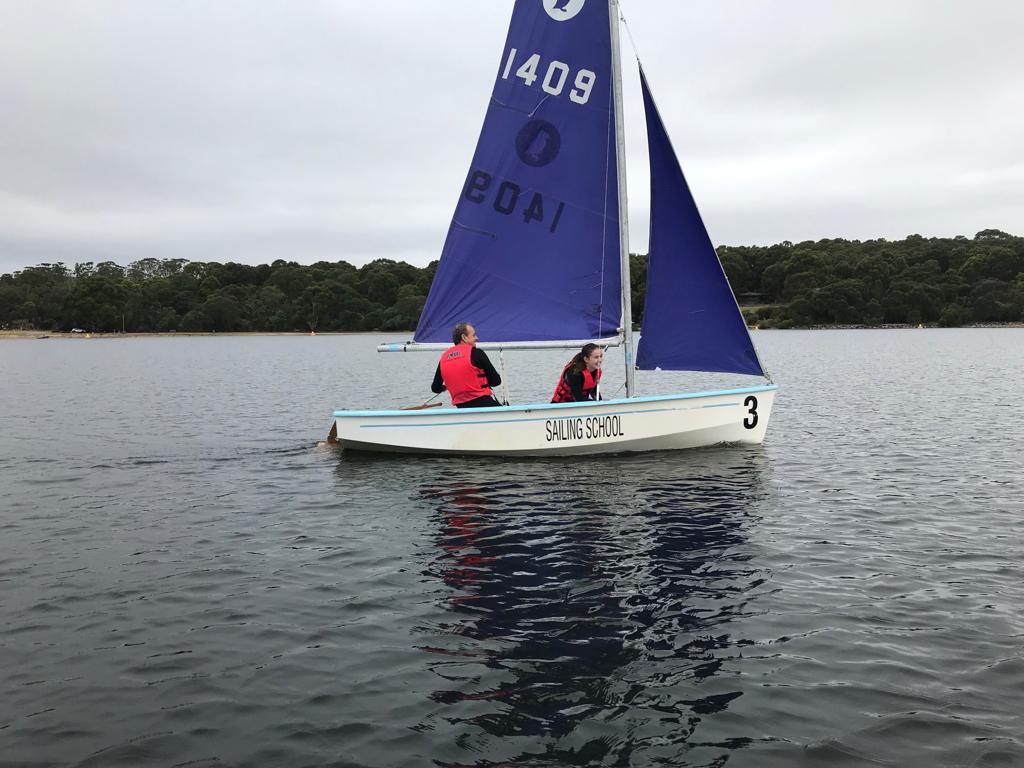 Get to know a bit more about our newer members, what they sail or what boats they are interested in.
Have you sailed before? if so when?
No. It is something that I have always wanted to try and after the intro to sailing I feel that it is something that I will keep doing for as long as I am able.
What got you interested in sailing?
Always have been interested in sailing boats . I read a book by someone sailing across the UK in a mirror dinghy. I can't remember the title but this peaked my interest still further.
What do you love about it?
Being outdoors (not always in ideal conditions) and having to try and attune yourself to the conditions.
How long have you had your boat?
Currently I'm sailing Club Boats.
When you're not sailing, what do you like to do with your time?
Gardening and bird watching.
If you'd like to join Leslie Rasmussen sailing at Lysterfield, we'd love to have you and can cater for any Dinghy up to 16ft and Cat up to 14.5ft. Get in touch if you'd like to be part of it!