Get to know a bit more about our newer members, what they sail or what boats they are interested in.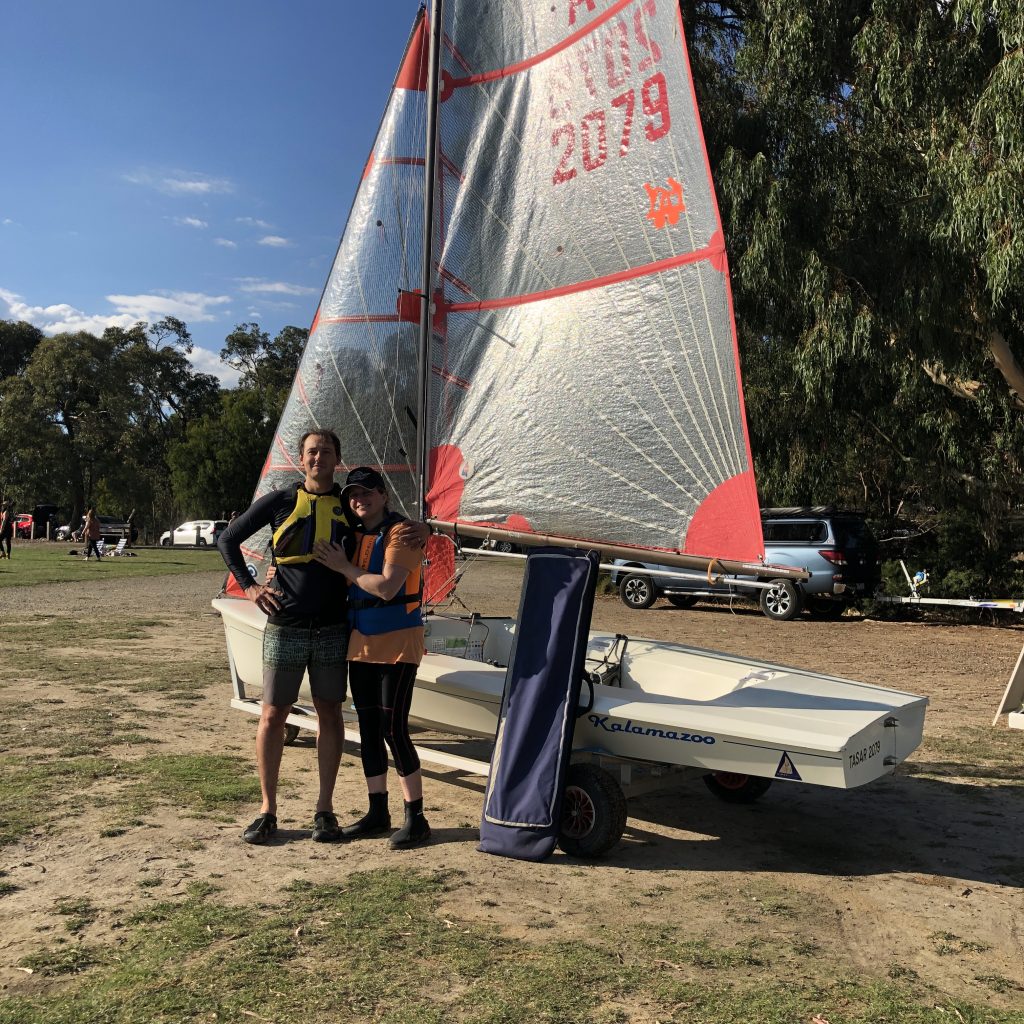 Have you sailed before? if so when?
I had been out few times in a friend's trailer sailor on Port Phillip in 2017-2018, but had no idea what I was doing. Prepare to tack you say?
What got you interested in sailing?
I think the sailing on Port Phillip lit a flame deep down that never really went out. COVID-19 fanned those flames, as I yearned to do something outdoors, something that was environmentally friendly and something my wife and I could learn and do together.
What do you love about it?
There is something calming about being on the water. I love the teamwork of sailing double-handed – having someone else to blame is useful!! I love that sailing forces me to tune into the weather and the world around me (yep, checking wind forecasts daily is a thing). I love that it wasn't hard to learn to sail confidently with my wife, but that there is a lifetime worth of skills to learn and fine tune.
How long have you had your boat?
Only a month or so. Tasar 2079 came home to us from Bendigo. I wanted my own boat about two weeks into sailing school, but for once i thought I would do the responsible thing and actually sit on the decision while I was gaining experience.
What made you buy a Tasar?
One of our instructors, John, let us take a quick spin in his Tasar, and my wife and I both felt comfortable in it. It was much faster (and more unstable) than the sailing school Pacers. I felt it was something that would be fun and take a long time for us to properly master. I wanted our ability to be the limiting factor, rather than the boat.
When you're not sailing, what do you like to do with your time?
Think about sailing. I like to do a little bit of wood working and general tinkering. I try and get my camera out every now and then. Camping, hiking and being outdoors as often as I can, which is unfortunately not often.
If you'd like to join Jarrod sailing at Lysterfield, we'd love to have you and can cater for any Dinghy up to 16ft and Cat up to 14.5ft. Get in touch if you'd like to be part of it!